Significant infrastructure/technical equipment
The GREiA research group, from the University of Lleida, has the optimal infrastructure for the development of its research activity and to offer the best service to companies, allowing it to become a benchmark in its field of work.
For this it has:
– A laboratory
– Pilot plant
– Cubicles infrastructure
– Passive systems
– Active systems
– Computational resources
 The laboratory and research staff, highly qualified, the necessary knowledge to be able to carry out the different lines of research of the group in the field of thermal storage. The laboratory has different configurations to test the performance of storage tanks, as well as the groups needed for artificial intelligence modelling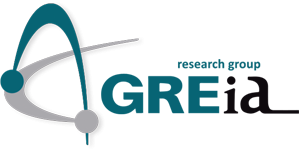 The GREiA Research Group at University of Lleida works on the fields
of Thermal energy storage, building energy efficiency, artificial intelligence
and energy usage optimization.
Address
C/ Pere de Cabrera, s/n.
25001 Lleida (Espanya)