Laboratory
The GREiA research group, from the University of Lleida, has the optimal infrastructure for the development of its research activity and to offer the best service to companies, allowing it to become a benchmark in its field of work.
The laboratory and research staff, highly qualified, the necessary knowledge to be able to carry out the different lines of research of the group in the field of thermal storage. The laboratory has different configurations to test the performance of storage tanks, as well as the groups needed for artificial intelligence modelling.
EQUIPMENTS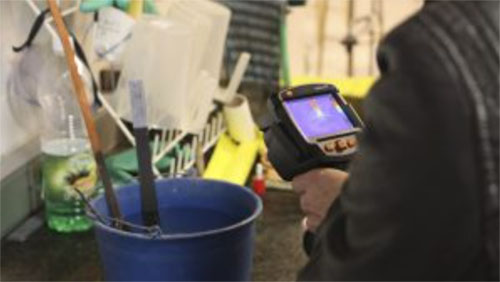 NUMERICAL MODELLING
OVERVIEW LAB RESEARCH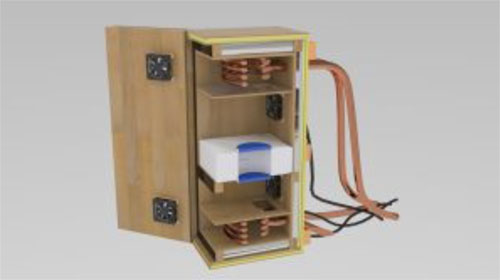 LABORATORY – Infrastructure for characterization studies
The research group has its own laboratory, with all needed equipment to synthesise and test pure and composite thermal energy storage materials properties, both chemical and thermophysical ones.
The equipments include in the material development and characterisation lab are:
– Calorimeter (Linea LAB-IKA C5000)
– Stare System DSC3 (Mettler-Toledo) + Software Stare V16.00
– Precision Scale (Mettler-Toledo),
– Thermostatic baths HUBER
– An oven to 1100ºC,
– Two ovens to 300ºC with programming capacity,
– Transmitters with temperature and humidity sensor
– Heat flux meter
– Flow meters,
– Data-loggers,
– Hot wire (K2D Pro de Decagon Devices) for heat conductivity,
– Thermal cycling equipment (Bioer Gene Q T-18),
– Vacuum pump (Vacuubrand),
– Two jacketed 5 L glass reactors,
– Fume hood and several equipment for each synthesis procedure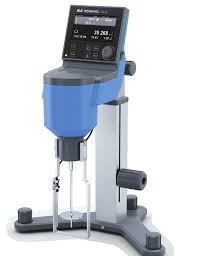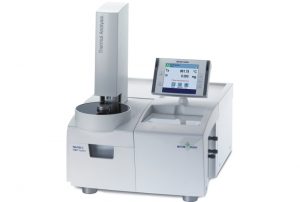 Available software packages
– Software TRNSYS of energy simulation and optimization of buildings and installations in transient regime
– FEM software: Comsol-MultiPhysics 5.2.
With all these equipment, the specialized laboratory personnel can perform the following characterization and testing studies.
1. Development of new materials:
– Acoustic insulation
– Energy insulation
– High conductivity
– Thermal energy storage
– Sustainable construction
– Additives or nanoparticles addition to new materials to create new materials with modified conductivity, delay reaction to fire, leakage prevention or avoid contact between different materials.
2. Materials characterization:
– Phase change enthalpy
– Fusion temperature and materials solidification
– Subcooling and hysteresis
– Glass transition temperature
– Specific heat
– Thermal stability to repeated fusion and solidification cycles
– Thermal conductivity
– Reaction to fire
– Thermal transmittance
– Mechanic and elastic resistance
3. Reaction kinetics
– Reaction time
– Reaction conversion versus time and temperature
4. Corrosion tests
– Compatibility tests between container materials (metals, polymers, etc) and material in contact (salts, paraffines, fatty acids, esters, etc)
– Determination of the corrossion rate (different athmospheres to simulate different ambient conditions (air, vaccuum, N2, etc)
The research staff has available software and numerical models
for the development of their experimental activity: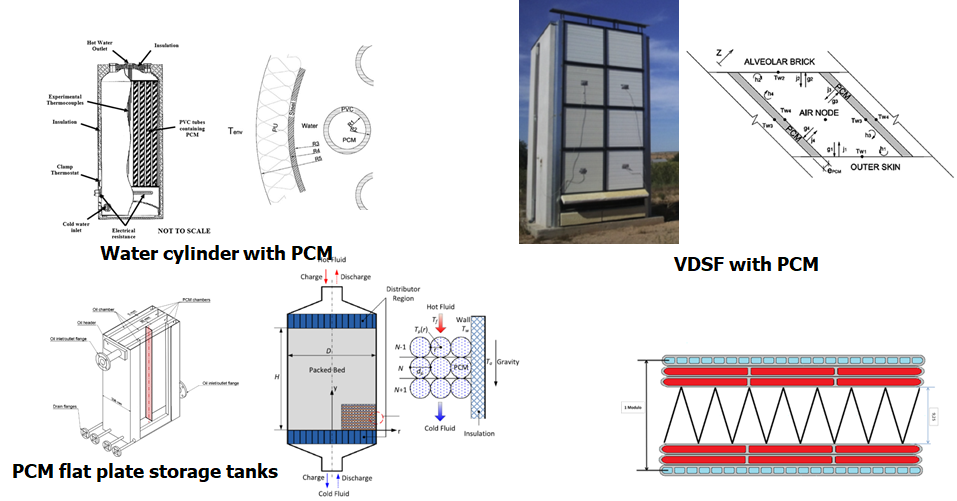 Own developed numerical tools based on C (Experimental validation)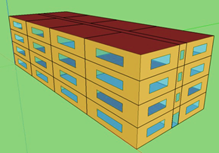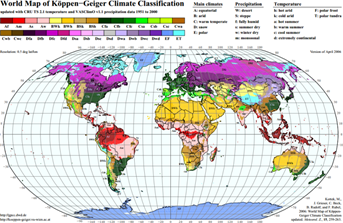 Link of numerical tools with GenOpt for optimization purposes
With all these equipment and numerical modelings, the specialized laboratory personnel can perform the following characterization and testing studies:vity: